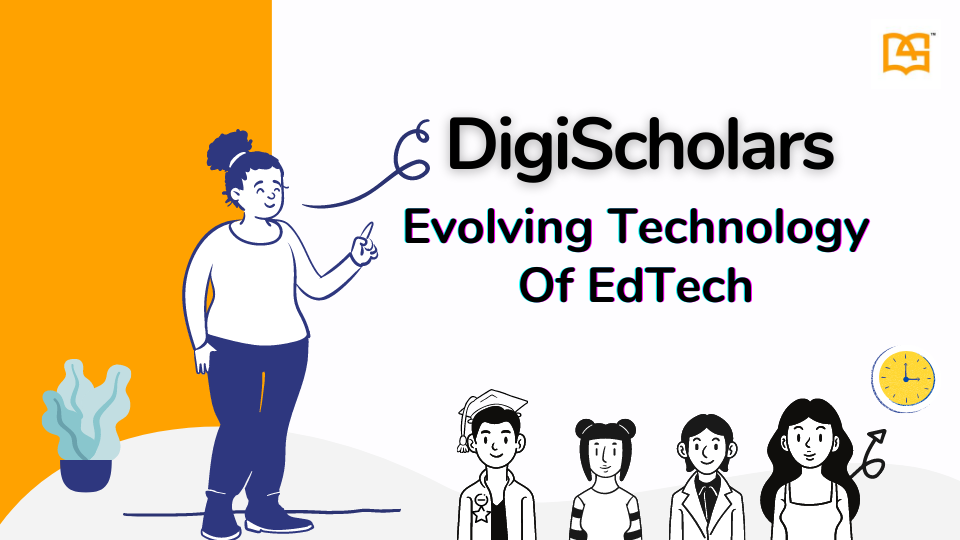 The past few months have proved that digital transformation is the future of the education industry. What was once dominated by the textbooks and blackboards is now a market covered with a tech-based solution – A solution that empowers education blended with technology 3X times faster compared to the past decade. Various educational institutions and entrepreneurs have shifted their way from the traditional business model; giving an edge to their competitors by following a modern tech integrated education pattern.
Did you now see the opportunity window in the Edtech industry? It is a sector where the cost to miss an opportunity could be zillions.
In recent times, many venture capitalists have begun to show their interest in Edtech startups. It has been found that VC's have invested about USD 1.5 BN in the EdTech market by the end of 2019 across 105 major deals. With a predicted market value to reach around $250 billion in 2020, Edtech startups are on the rise all over the world.
This has not only attracted the attention of the business enthusiasts who were not just confused to enter in the ed-tech space but has also encouraged entrepreneurs to tweak their business strategies blending with cutting-edge technology.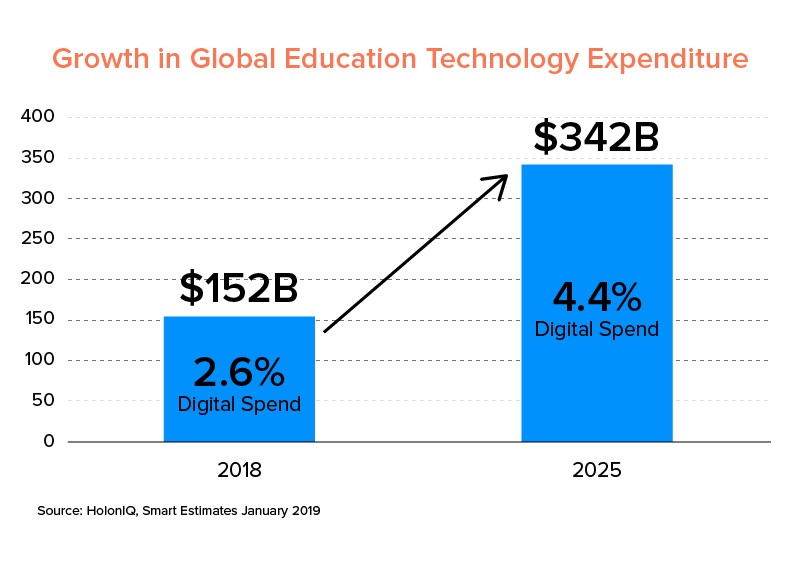 One of the pioneers in this space, DigiScholars has been an innovator in this space by offering a convenience-based customised education platform utilizing AI and machine learning technology to leverage homeroom education experience through web and mobile exposures in a hassle-free way.
But how this online learning platform manages to numero uno place for itself in this highly competitive ed-tech industry?
Read this post ahead to find the answer to the same.
How DigiScholars is solving the problems of the education industry?
The conventional mode of learning emphasized more on theoretical knowledge rather than the practical implementation. Students find it hard to access high-quality educators and modern means of learning. Even today, exams are the sole reasons for which students study and not because they enjoy it. And the recent COVID-19 pandemic has made teacher access almost next to impossible.
Taking advantage of the current situation, this ed-tech giant is breaking the old school rules of teaching and educating by introducing a paperless education where they develop programs, courses, video lessons, study practices, revisions, and mock exams to make education fun, interesting, and easily accessible to the students irrespective of their geographical locations.
Just a good speed internet connectivity and a smartphone is all you need to access to DigiScholars courses and programs. If you're a private school or a well-established education institute, DigiScholars has programs specially curated that match your working pattern.
The perfect blend of modern tech, media tools, and quality content solving student's pain points are the keynotes that helped DigiScholars give an edge to their competitors.
Let's Discuss How DigiScholars is Incorporating Technology in the Ed-Tech Industry

Getting bored with the same old-school studying ritual?

Facing barriers to study anytime, anywhere?
Digital learning has brought a drastic evolution in the educational world and DigiScholars change the education pattern by bringing in the master structure of e-learning experience. The company understands that a one-size-fits-all methodology isn't appropriate in training and education division and so it brings various courses that take into the account instructive needs of the students in multiple aspects.
Now get access to an endless number of courses for individual boards, texts, classes, subjects, entrance exams, and many more. A gathering of qualified experts and educators from various fields will help students validate the learning theory with the best "video lesson" practices, and thus giving extra mile support to the users.
The company makes sure to customize each and every program so as to assist students with the best video content. Below are some of the latest technologies used to make education fun, learning, and accessible to the students irrespective of their location.
Integrating Adaptive learning
With the help of AI Professionals, the company enhanced personalization to a new level. By creating custom lesson plans and test modes as per students' learning graph ensures that the learners' needs are being fulfilled. The other important aspect improved by using AI in curricular design is the engagement level. Customization not only helps learners to connect with the subject but also improved their focus and result.

Using Data to help students learn
In order to implement AI and machine learning, data is inevitable. And that can be acquired by a platform with a lot of users. DigiScholars used data from their system and enhanced its user experience. Right from the user interaction with the app or website, email, user interest, subject selection, everything is monitored and the same is used for behavior analysis. These data helped the company in getting an edge over its competitors by becoming the one-of-a-kind platform offering customized courses and materials to students, schools, and organizations at a highly personalised level.

What exactly makes DigiScholars stand apart from the other platforms in this space?
The extraordinary features of the DigiScholars platform make it a choice for scholars.
Access to Learning Anytime, Anywhere
Trouble finding place to study? With DigiScholars, the headache to find the best place ends here. One-of-a-kind anytime-anywhere delivery concept.

Personalised e-learning
It's quite hard to get a product that offers myriad benefits to students at their ease. A custom section like game quiz etc. is leveraged so as to create the best learning pattern

Perfect Courses
Now get access to the government-approved classes along with add-ons including model papers, explications, and revision note right here.

Multilingual Data
Be it English, Hindi, Urdu, or Kannada, you can count DigiScholars for an infinite number of study languages

Versatile Specialist
DigiScholars house pool of various area educators who have achieved goal-oriented results in their respective field to assist students in the best way.

Live Chats
Now say goodbye to hectic conversations and unnecessary barriers by leveraging 24/7 live support to its users.

E-Books
Be it entrance exams, boards, solution papers, classes or expert entries for careers, we provide effective tips and tricks in all the way we can.

Video Lessons
Visual impressions create a better impact than a conventional old school books does where the lessons were not used to be so prompt like the video e-learning.

Conclusion
The DigiScholars approach is the perfect blend of modern technology, data science, area experts, and proven methodology to deliver highly personalised learning, feedback, and assessment platform for students. The company has now all the necessary means, experience, and expertise to incorporate modern technology in an optimized manner. With this, students will not be spoon-fed and will embrace the culture to learn on their own. Let's see what more it re-invents in the field of the ed-tech industry in the upcoming days.
However, if you still feel confused and don't know where to start from, we're here to assist you 24/7 at toll-free number 1800-(890)-3525. Alternatively, you can even connect with WhatsApp at +91 (7348)-928-393 or +91 (8088)-058-393 and our DS assistance will guide you with the detailed steps.
Do share with us your feedback about how DigiScholars has made you addicted to learning in the comments section below.