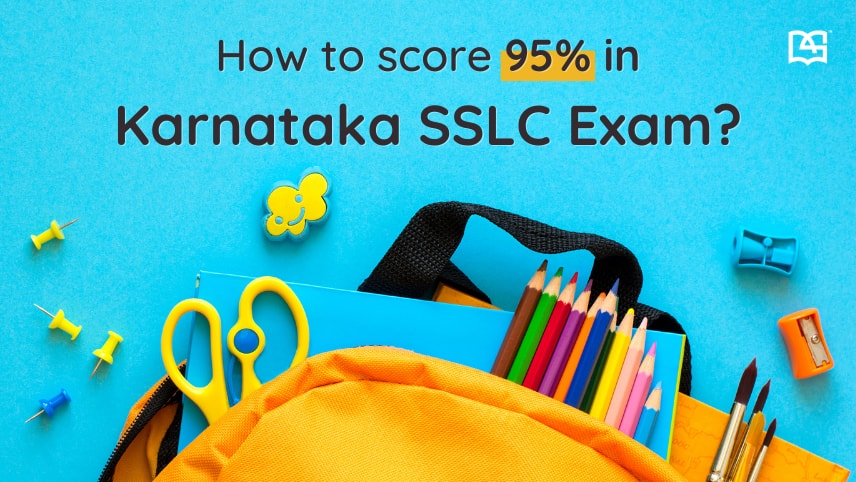 "Finding it hard to practice everything within a shorter time span? If so,
you've landed at the right place. Here are exam preparation tips that'll
not only help you score flying colors but will also help in better exam preparation."
So, the Karnataka SSLC exams are just around the corner. Have too much to read but stress and pressure are taking a toll? Studying and preparing is essential for success in exams but sometimes it can be stressful especially when you have a lot on your plate but with a restricted period of time.

As you know, the Karnataka board conducts exams for all regular subjects like languages, science, mathematics, etc. The students need to appear for 6 subjects where 70 is the minimum passing score out of 125 in languages and for other subjects, total marks are 100 where 30 is the passing score.

For students, it's quite hard to manage and schedule their exam preparation until they have some prior experience.

To help you out with this, we have covered some tried and tested tips along with the expert opinions that help students to excel in Karnataka SSLC exam preparations. So, let's get started with some useful and important tips that will help students to excel in examinations with good grades.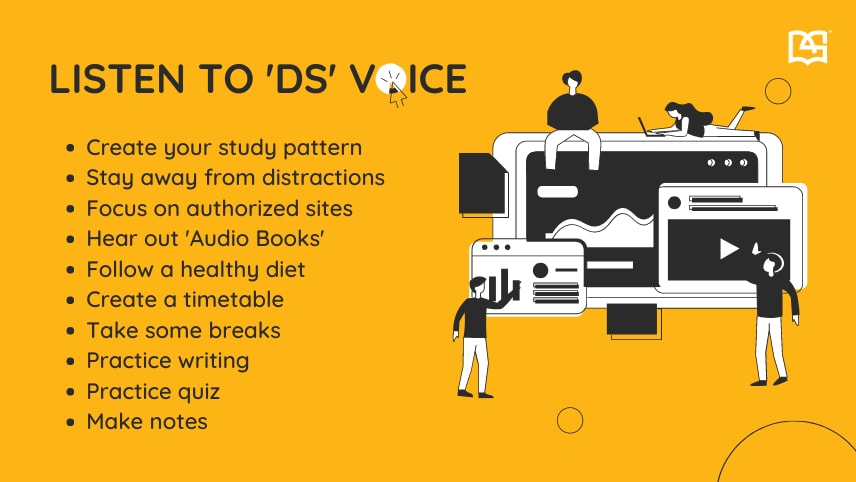 Learn and understand your study pattern

One of the most fundamental patterns for exam preparation is to understand and learn the whole portion thoroughly with utmost dedication. If you stick with an ideal study routine, clearing the exams with good grades won't be a hard nut to crack. You can start by practicing mock question papers and short tests to understand the question and tackle with time-related pressure. Make sure you study to understand the subject and gain knowledge.

Practice your learning with DS quiz & practice sets

Want to make sure that you practice enough sample papers and practice sets before you appear for your final exams? Well, DigiScholars is here to simplify your pre-board exam practice. Get endless access to various subject's quiz, video lessons and practice sets to ensure better study experience at your convenience.

Keep your focus on authorized sites

Make sure to stick with the authorized sites like DigiScholars for practice and references. Though other online sites like Skillshare, Coursera, etc. are prevalent what makes DigiScholars unique is designing multiple study routines in form of quizzes, test papers, mock tests and video lessons as per the selected board. It is one of the most recommended sites to prepare for the exams in no time.

Take some breaks

One cannot study for constantly long hours in a single go. In fact, it's quite hard to stay focused on the subjects for about more than an hour. There might be days where you would have studied constantly for longer hours. But honestly, a 10 minutes break is needed at every 1.5 hours to get refreshed and get back to study again.

Create a study timetable

Practice making study timetable two to three months prior to the board exams; giving enough time to revise and get thorough with each subject. You can include short breaks in between to refresh your mind. Allot time for playing and re-energize yourself so as to be in positive frameset to get good grades.

Practice writing

While preparing for the exams, make sure you practice writing the subjects instead of just mugging up the content. Writing will ensure that you remember the concepts not just during the exams but post-exams too. Practice making notes and try to cover all the essential and sufficient points for the topic for better understanding.

Stay away from distractions

Binge-watching TV programs and shows for longer hours will not only distract you from the study but will also bring your concentration level down. Make sure you stay away from such distractions by maintaining a proper study routine along with some refreshment time to rejuvenate yourself. Also, avoid using social media since they're the biggest source of personal stress. Instead, focus on what extra you can do to bag in more scores during examinations. Make sure to concentrate well on studies before exams.

Revise and Make notes

Revision is a must for anyone before appearing in any exams and DigiScholars will help you to revise your subjects in an easy way anytime, anywhere. You can revise subjects instantly by accessing your previously made notes in the app. It will save your precious time and help you to have a quick glance over your pointers in no time.

Follow a healthy diet

During exams, make sure to maintain a healthy diet and avoid junk food. Following a healthy diet will improve your health and avoid unnatural sleepiness, sickness or fatigue. Also, make sure to drink plenty of water to help you keep your body hydrated. Consuming nuts, fruits and yogurt may also help in improving memory and concentration level.

Hear Out Audio Books

Audiobooks will not only ensure to practice subjects from any corner of the world but will also act as a "last-minute reminder" during those times of your exams. Make sure to download DigiScholars and access your last-minute subject videos and tutorials to brush up the subject.

How DigiScholars Can Help To Score You 95% And Above?

Earlier, the conventional mode of learning emphasized more on theoretical knowledge where access to teachers was the only way to acquire education. DigiScholars has given an edge by following a modern tech integrated education pattern.

As 70 is the minimum score criteria to clear the exams in Karnataka board, DigiScholars offers various programs, courses and video lessons to make education fun, interesting and easily accessible to the students irrespective of their geographical locations.

In order to score 95% and above in the exams, DigiScholars offers multiple ways to practice the syllabus in form of a quiz, solution papers, mock tests, revision notes, answer sheets, paper set of a selected topic, MCQ's, interactive games and simulations, all kind of test and assessment, along with some valuable tips and tricks to excel in exams.

Revising your syllabus with DigiScholars will not only motivate you but also help you to score excellent marks during the examination.

To understand how the DigiScholars app can further help you to excel studies, connect with our previous blog: How DigiScholars is evolving technology in the EdTech Industry?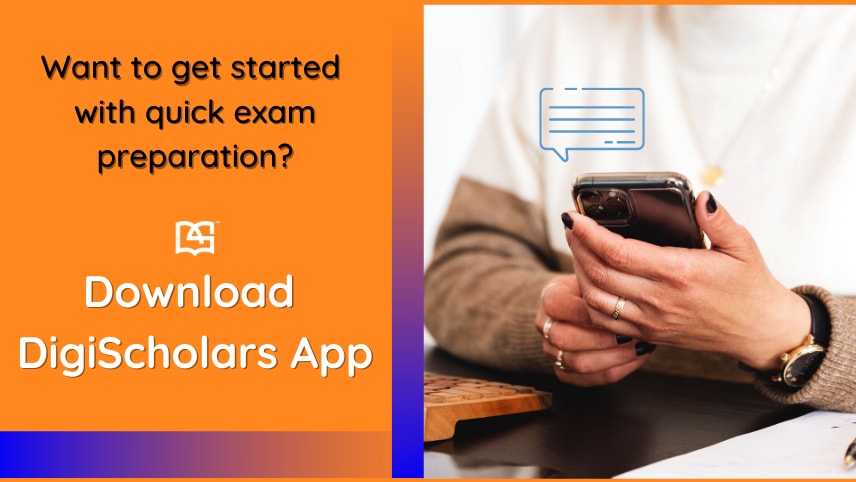 However, if you still feel confused and don't know where to start from, our experts are here to assist you 24/7 at:

Get Expert Guidance

-
We're here to assist you 24/7 at toll-free number 1800-(890)-3525. Alternatively, you can even connect with WhatsApp at +91 (7348)-928-393 or +91 (8088)-058-393 and our DS assistance will guide you with the detailed steps.
Do share with us your feedback about how DigiScholars has made you addicted to learning in the comments section below.