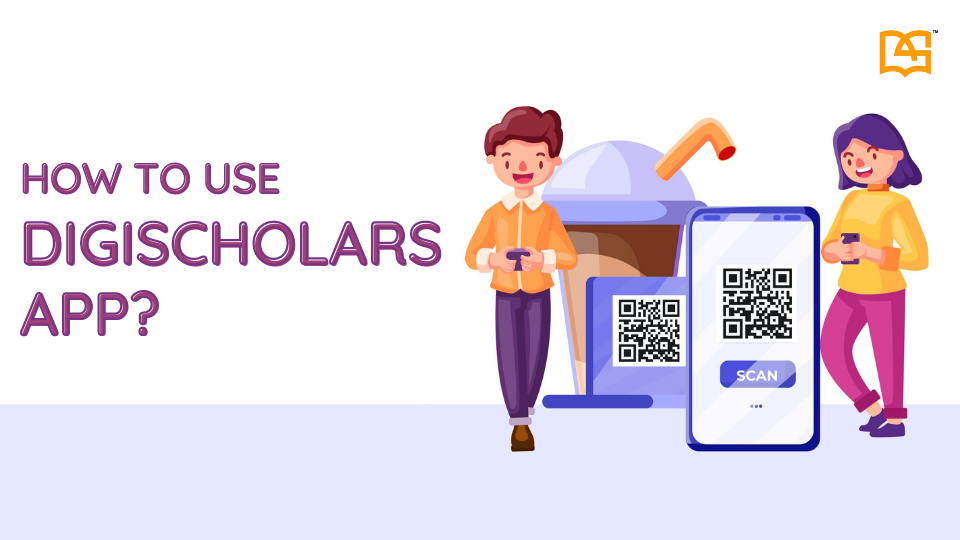 Want to make sure that your children get the best education conveniently anytime, anywhere?
Don't wait for the right time. Now explore the most inspiring thrill of e-learning in multiple ways. Discover an entirely evolved digital classroom experience for any of your needs with DigiScholars.
It's a convenience-based customised education platform utilizing AI and machine learning technology to leverage homeroom education experience through web and mobile exposures in a hassle-free way.
Accounts are free and you can sign in to explore the bunch of learning resources now. Here's how to get started.
Step 1: Setting up an Account
When you visit the DigiScholars app, you'll be asked to sign up in two ways.
If you choose to signup via email, you can link with your Facebook and Google account later.
If you choose to signup via Facebook and Google, it will be easier for you to invite your friends later on. It will also allow you to share your updates and progress directly over the Facebook timeline.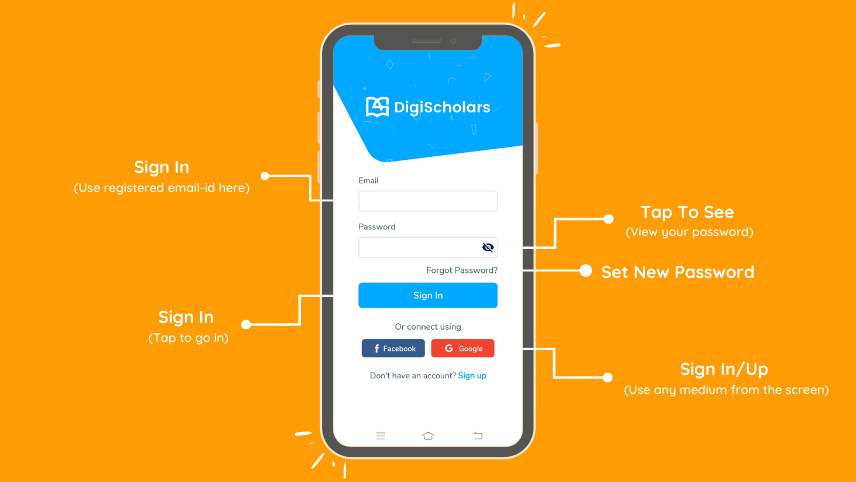 Step 2: Dashboard for custom learning
After successful signup, you'll be redirected to the dashboard/home page.
The screen informs users with its subscription details like start date, end date, and a number of days left. You can even renew the subscription from the dashboard itself.
The screen also acknowledges users with its daily and monthly study goals, which subjects they have studied so far along with the activity suggestion as per your study pattern.
Step 3: Click Menu to access your study material
The menu consists of detailed study materials and its relevant practices that help students to excel with good results in the examinations.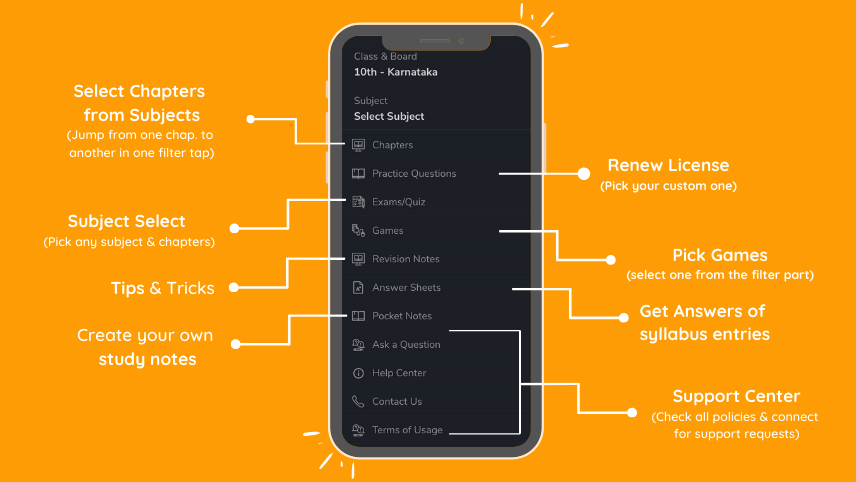 The chapter section shows the detailed list of courses/chapters of the selected subject. Clicking on the particular chapter navigates students towards the screen that explains the details of the chapter in text and video format. If students wish to study another subject, they can even change the subject from the "change subject" option available in the upper right of the application.
Step 4: Learn while you play with practice question paper and quiz.
It is rightly said, practice makes a man perfect. But all work and no play make students a dull brain. So, in order to help students with easy learning, DigiScholars brings on-board fun and interactive quiz, question papers, and simulations that let students understand the concepts in a fun and easy way.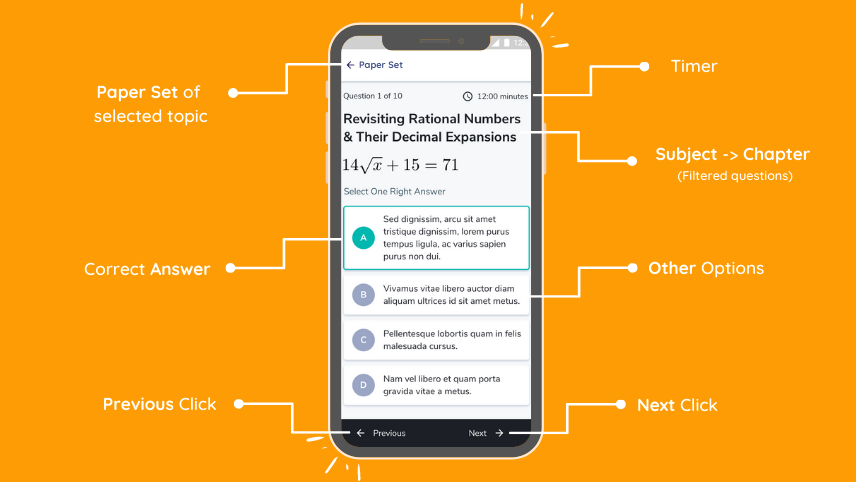 Students can select a particular subject along with its chapter and can practice unlimited MCQ papers in a quirky way. They can even practice the subjects with their friends in an interactive way by playing a quiz. So fun, easy yet interactive, isn't it!
Step 5: Engaging Games & Simulations for personalized e-learning
Now explore the catchiest education pattern to learn and engage in the subject with us. Now assess the children's education pattern in the simplest way through different gamification and simulations that support individual classes, subjects, and units.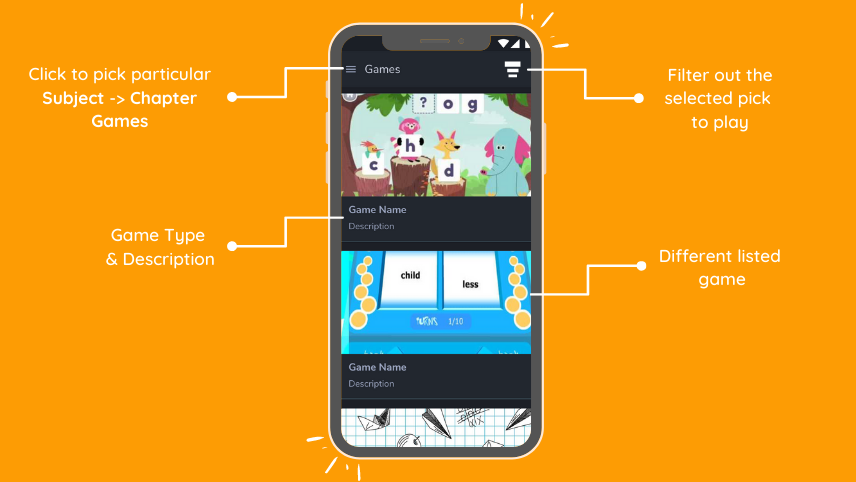 All you need to do is just select the subject and you can revise it in the game format. Simulations can help higher standard students to practice virtual labs for chemistry and physics online in a hassle-free way.
Step 6: Offering most catchy revision notes and sticky notes in one tap.
Now make important and useful notes and revision points and save as you go with this interactive feature.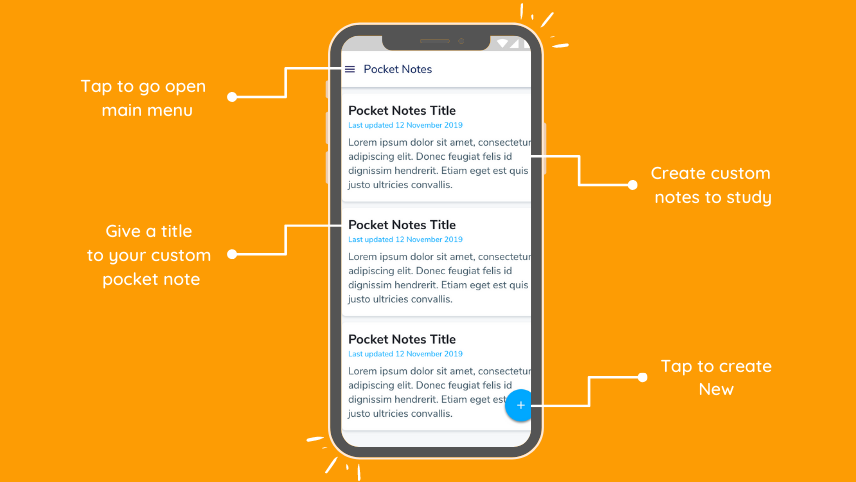 Step 7: Full-fledged educational resources to help you prepare your entrance exams!
DigiScholars has got a unique way to clear the entrance test. Our expert tutors understand what's significant for entrance exams and hence curated the best picks at such a minimum price.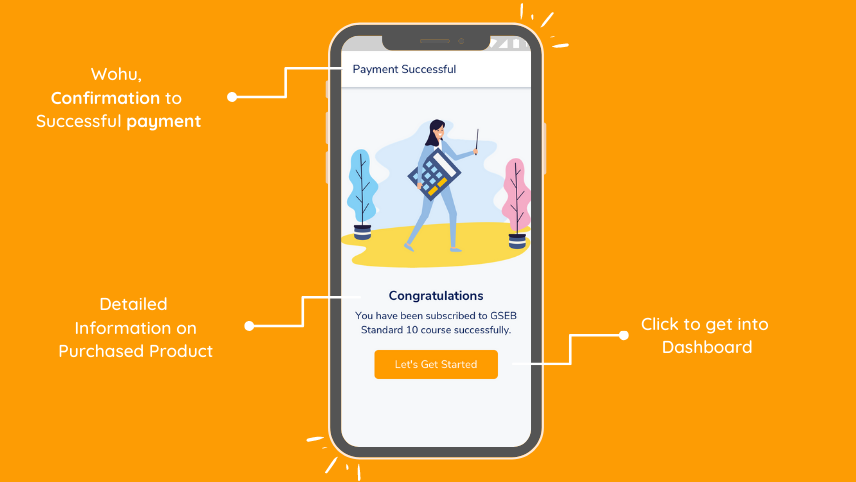 Now increase the pattern of e-learning with a range of examination and course patterns.
Wrapping up:
Digital learning fills the gap where traditional classroom teaching falls behind. In addition to engaging students, these platforms help students sharpen their critical thinking skills which act as a basis for the development of analytical reasoning. Such platforms are important to divert students towards self-learning pace.
DigiScholars is one such platform that curates e-learning modules and is changing the education pattern by bringing in the master class of learning experience. This app allows students access with:
Complete personalized e-learning mode from single to multiple products.
Multilingual language support from Hindi, Urdu, Gujarati, English to an average of 11+ languages.
Expert sessions that inherit the best career counseling.
Interactive games, quizzes, practice learning, and simulations that help students to engage more.
Get all kinds of test & assessment, solution papers, etc. with custom note creation.
Interested in learning more?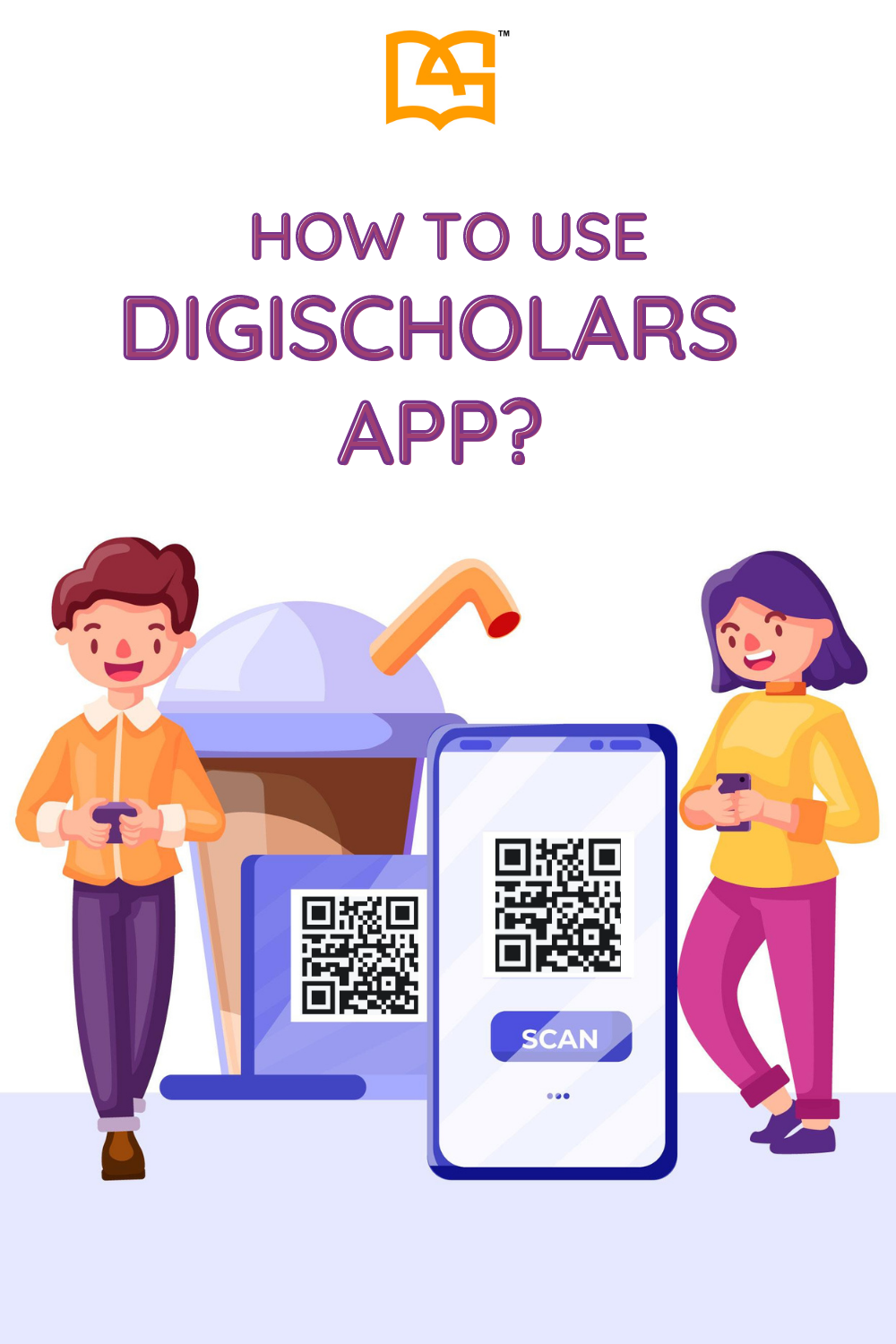 However, if you still feel confused and don't know where to start from, we're here to assist you 24/7 at toll-free number 1800-(890)-3525. Alternatively, you can even connect with WhatsApp at +91 (7348)-928-393 or +91 (8088)-058-393 and our DS assistance will guide you with the detailed steps.
Do share with us your feedback about how DigiScholars has made you addicted to learning in the comments section below.