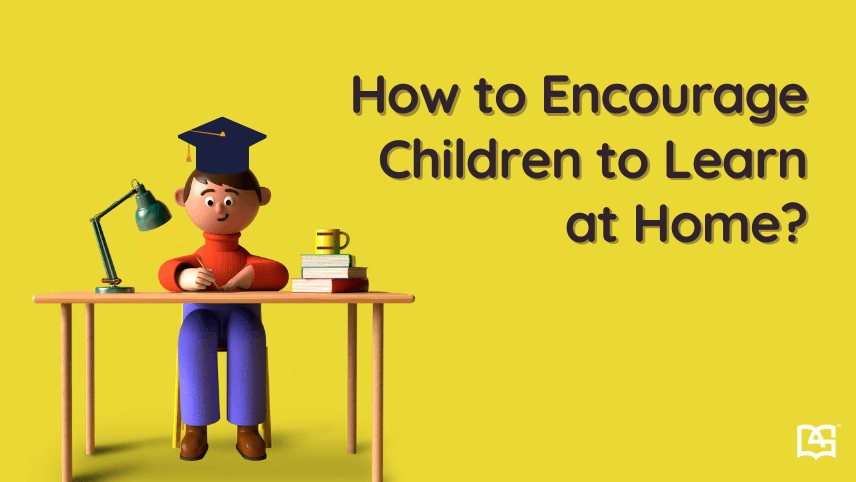 As parents, we expect our children to do well in all spheres of life. As you know, learning is a continuous process and the final bell at the school doesn't end it. However, apart from academics, it's important to keep children curious and informed about the world. And a key step to do this is to motivate children to keep learning. Home tutoring isn't just about homework and revision but the foundation of the children's skills and personality.
With the current Coronavirus pandemic that has taken the world by storm, the e-learning sector has witnessed a drastic boom. Whether you choose to fill the gap with online classes and platforms like DigiScholars or go with a more hands-on approach, something needs to be done to encourage children to learn better at home.
So, what can be done to encourage children to study at home without causing a protest?
Well, there's a secret formula for that. The following article will narrate how there's a shift from the old-school learning process to a tech-oriented approach and what are some of the ways that can help children to learn at home. So, let's get started.

Secret Formula to Make Students Study at Home



Make Learning a fun-giving activity
Being a parent, it's your responsibility to make learning an easy and fun-giving activity. Learn with fun is the secret recipe to let children grasp things in a better and interesting way. To make learning fun, have hands-on recreational activities like puzzle solving, painting, drawing and making things out of sheets and paper to develop logical thinking of the children.
Hate English, grammar sentences and those confusing punctuations? Practice handwriting and grammar syllabus by asking your child to write family members' letters. It is a great way to connect with them. Struggling with Numbers? Make learning maths fun for them by asking to stack blocks and practice counting. To make this experience memorable, you can even start a journal with your child to document the activities and share their experiences.

Set up goals and rewards
Tackling the entire academic syllabus together may seem like a daunting challenge for children. But breaking the task into small, easy and achievable goals can help you to simplify things. You can even make a whole point system around it and reward them with some gifts on the completion of certain goals. For example, Finishing online classes gets 1 point, doing homework on time gets another. Like this, it will motivate them to do keep doing things along with a sense of fulfillment.
So, this was the secret formula. Let's find out some other ways to make kids motivated to learn at home.

Some of The Best Ways to Motivate Kids to Learn at Home

Create a flexible schedule and routine for learning
• Maintain consistent sleeping and wake up time throughout the week (Mon-Fri).
• Structure the day properly. Allocate time for learning, meals and snacks, free time, and physical activity.

Conduct Experiments
Incorporating online and visualize learning is a great way to make it a fun learning activity. Demonstration of the simple example can not only offer practical knowledge but also keep the students engaged. To make learning easy for your children, try educating them with the DigiScholars app that offers the catchiest education pattern to learn and engage in the subject through different gamification and simulations that support individual classes, subjects, and units. To learn how to use the DigiScholars app, click here.

Live Classes – Emulating classroom-like experience at home
Finding it hard to bridge the gap between learning and fun, especially when it comes to home learning?
Don't panic! Now help your children understand the science of the textbook, by introducing them to online classes via educational platforms like, DigiScholars that can help make learning fun with detailed and visually charged learning materials.
Download the app now and join the live classes today.

Don't spoon-feed your children
Don't take all the fun out of learning!
Parents need to allow children to come up with the solution on their own and develop critical thinking. Spoon-feeding children won't help them to build their brain's thinking ability and will bore them during their learning hours in the coronavirus breakdown. Instead, you can ask children to register in the DigiScholars app and practice learning through quizzes, games, mock tests that will help to develop critical thinking skills.

Make learning fun with game-based learning
Parents can use the game as an educational tool to provide deep-learning opportunities and development of non-cognitive skills to motivate children to learn more. When a child is engaged with a game, their mind experienced the pleasure to learn a new learning system.
DigiScholars simulation and gamification not only help children to learn chemistry and experiments in a quicker way but also creates a long-lasting impression in the student's mind.

Conclusion
In today's digital era, learning is boundless and as a parent, you need to take advantage of this. With the help of an online learning portal and mobile app like DigiScholars, parents can make a few fun experiments, allow students to study scheduled online classes and make sure that your children don't miss our opportunity to keep learning.
Download DigiScholars – The online learning App from Google Play Store or App Store and keep your child motivated to learn at home in 2020.